If you have any questions or need clarification about any investment opportunities please contact:
CHASE RUPE
SVP, Strategy & Corporate Development
chase@emmis.com
Emmis is an equity investor in the middle market seeking opportunities to apply our sales and marketing expertise, award-winning collaborative culture, and corporate infrastructure to enhance select companies.  We target businesses with strong revenue and cashflow performance seeking majority recapitalization where our capabilities can assist in accelerating growth.
Emmis is a publicly-held company (NASDAQ: EMMS) founded in 1979 by our Chairman and CEO Jeff Smulyan.  Our highly entrepreneurial organization has a long history of innovation and business building with the successful ownership and operation of diversified assets, including large- and small-scale media operations in radio, television, and publishing, technology companies, professional sports organizations, and marketing and sales-focused businesses. 
Our Value to Target Companies​
Emmis is a people-first, culture-forward company.  We believe in the value of our talented teams and vesting operating control and responsibility with management teams closest to end customers. We are not passive investors, we are passionate partners, devoted to working with portfolio companies to deliver our skills, assets and relationships to accelerate growth and create value.  Emmis has full public-company capabilities to provide technology, corporate finance, tax, accounts payable, strategic planning, corporate development, legal, and human resources.  These services can provide expertise and cost synergies unique to partnering with an operator like Emmis.
Target Company Characteristics
$25M – $100M of Revenue, Growing at a rate >5% per year
$10M – $20M of EBITDA
EBITDA margins exceeding 25%
Strong market positions with room for growth via geographic or marketing expansion, or industry consolidation
Majority recapitalization, change of control transactions, expansion and growth initiatives

Mergers and acquisitions, industry consolidation opportunities
Sponsor-led, Management-led, or unsponsored transactions
Emmis Industry Experience & Interests
Media and Entertainment
Marketing and Sales
Sports
Consumer and Business Products and Services
Technology
Majority, preferred and common equity
We lead investments of $35M to $125M
We do not invest in early stage companies without significant EBITDA

President and Chief Operating Officer

Executive Vice President, CFO and Treasurer

Executive Vice President, General Counsel and Secretary

President, Radio Programming

President, Publishing Division/ Chief Strategy Officer

SVP, New York Market Manager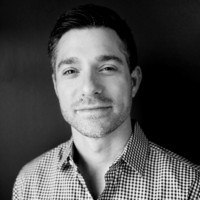 SVP, Strategy and Corporate Development

Senior Vice President of Human Resources

Vice President and Associate General Counsel

Publisher at Indianapolis Monthly

VP, Indianapolis Radio Market Manager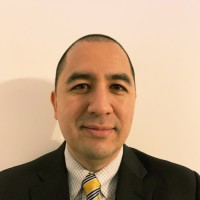 Vice President of Finance, Assistant Treasurer